Last year was tough, but Frome XR have held strong and stuck together, supporting each other virtually and continuing to help in the fight to force drastic action on climate change.
Here's the lowdown on what we got up to in 2020;
.
January
We kicked off the year with a Heading for Extinction talk and a presentation on XR DNA.
We protested against Bristol Airport Expansion and continued to hold our stall in the Saturday market.
February
We did some strategy planning for the year ahead with a people's assembly on the three theories of change. And we held a love action on Valentines Day weekend.
March
With lockdown looming we moved our meetings online, including our extinction cafe' and mindfulness practice offerings.
April
We joined together in celebrating our connection with the Earth and the beautiful springtime through music, on (Sing for) Earth Day.
May
Some of us started meeting for Zoom gardening sessions every weekend.
June
We switched to a Self organising system and disbanded our coordinators group.
July
We looked at the importance of social justice in the fight to save the planet. Our Black Lives Matter groups got started this month after some discussion on the possibility of adopting a fourth demand.
And Rebels from Frome and Bruton joined forces to deliver a letter to our MP, demanding he do more to address the climate emergency.
August
The last weekend of the month we participated in the localised rebellion.
We had a banner drop.
Some of us joined a march on Bristol Airport. And we held a clandestine community picnic in the town centre.
September
Some of us joined the rebellion effort in London, others supported from home.
And locally we helped distribute flyers advertising XR Cambridge's action against Rupert Murdoch's press.
October
We marched a funeral procession to Barclays Bank, blocking the road and displaying drowning world portraits to highlight their dirty investments.
We held a deep check in to support one another in the wake of the rebellion.
And we also teamed up with Friends of Little Keyford and launched the campaign against Selwood Garden Community, the massive proposed development that will destroy local ecology and could add 7500 more residents to the local area if it's allowed to go ahead.
November
We were forced to reschedule our repeat Barclays stunt due to coronavirus restrictions. But a couple Frome rebels went a-stickering instead.
We also became aware of the proposed development at Easthill Cemetery.
December
More action against Barclays this month.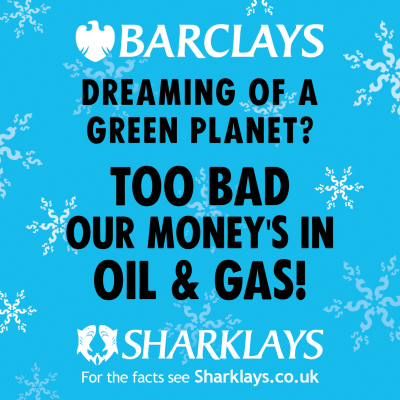 And a fantastic day of drawing attention to our filthy river.
We also celebrated the good news that the UK will stop funding fossil fuel projects overseas.
.
Here's to a fruitful 2021!